Visiting Vienna
While touring Europe for our honeymoon, we found so many great places but we legit fell in love with Vienna. The food scene is happening, they have a serious appreciation for all things design and the Viennese have a high standard of living. Trust me, it's as good as they say it is.
Glacis Beisl's secret garden
Probably one of the most special dining experiences I've ever had. Nothing can compete with an amazing lush garden, traditional Austrian dishes made modern and excellent service.
Photo opp!
I rarely take these but I needed to document this visit.
Hotel Sacher Wien
Visiting the opulent lobby.
The famous Sacher torte
Don't miss out! Eating a Sacher torte is like biting into a little chunk of history. A word of advice, these cafes are not Starbucks — ordering takeaway is seriously frowned upon. Wait for a table, put away your cell and enjoy.
One Yoga
It's a crazy, beautiful experience at this studio. The language barrier is a challenge but it's such a gorgeous space and vibe that you'll be happy you went.
Apple strusel at Café Central
I'm not a huge fan of apple desserts but this dish was a stand out — it was one of the best desserts I've had in my life. Go here and eat this!
Café Central
Freud & Trotsky came here and you should too.
Toma Tu Tiempo
Crouch down low on these cushions and eat tapas until you can't eat no more ;)
Balthasar Kaffee Bar
It's adorable and kitschy. Barista's serve-up a mean cup o' coffee and fresh finger sandwiches. By the way, there's no relation to the cafe in NYC — it's spelled differently (Balthazar).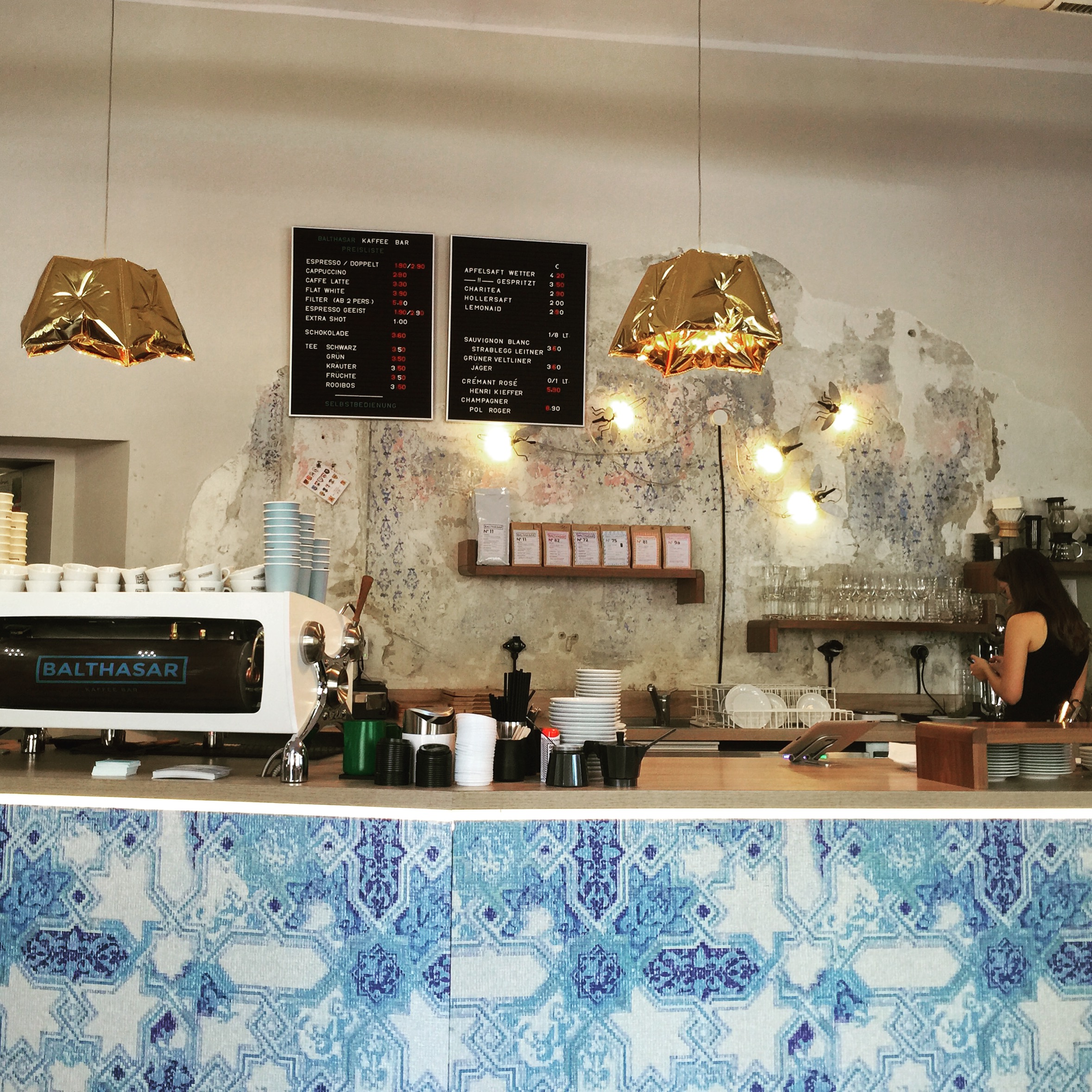 Erich
I spent many late nights here ordering cocktails and apps. Watch out for the close of patio season around September.
Naschmarkt
Impressive fresh market with everything you could want.
The Leopold Museum, housed in the Museumsquartier